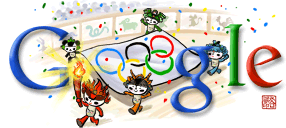 Google has over the past years becoming one of the most successful IT companies practically out-gunning most of its competitors in every possible field where it has any presence. The success of Google has predominately been due to its commitment to provide service far before the thought of minting money which according to their model invariably follows. This combined with its deliberate effort to harness a level of trust with its users plays an important role in ensuring that Google.com becomes a household name an invariably the most favored search engine by a long margin. Millions of people use Googles endless list of innovative services ranging from GMail, Blogspot, YouTube, Google Reader etc.



A very important factor for Google's success has been its readiness for localization, an effort to appear more acceptable to the surfing population, language customizations for enabling region specific users to adapt to Google is one way to become acceptable and if compounded with a few layout changes (right to left) just ensures better acceptability and readability, all these factors contribute to ensure a growing level of acceptance and a positive user rating across all regions of the world. In the same effort Google at times has altered its trademark logo to yet again appease the locals which are now commonly referred to as Google Doodles, a tradition started by Larry Page and Sergey Brin in 1998 and has over the years developed hundreds of Google Doodles which have featured on Google.com (or its sub domains) at some point in time. Topics covered have generally been historic days, landmark event, celebrations or any important event that Google feels the need to honor, examples range from Christmas, Olympic Games, St. Patrick's Day, St. Davids Day, Independence Day for many countries like Israel, India, Argentina, Peru, Belgian etc etc or even a mega scientific event like the start of the Large Hadron Collider which happens to be the most recent Google Doodle as of filing of this post.


What has been seriously missing in its endless inventory of hundreds of Google Doodles is any logo commemorating a Muslim celebration, be it Eid or any other Islamic celebration, that said I am sure there maybe a little hesitancy on making a graphic image of an Islamic event and not fall into a potential cartoon controversy, but I assure you there are way to ensure that these innocent efforts dont back fire. If Islamic events are too hot too handle then we also fail to see Google honoring a National day of a Muslim country like Pakistan. Pakistan has been on the Google map for sometime but we have yet to be honored with an Independence day google graphic on Google.com.pk, our neighbors India instead has instead been on the receiving end of quite a few celebratory doodles gifts from Diwali to even an 15th August doodle on Google.co.in website. But we here in Pakistan sit doodling our fingers in jittery anticipation.

One does get a feeling of a definite bias by Google to ignore Muslims and Pakistan weather it is intentional or unintentional, I wont venture to say but whatever be the case I urge Google to seriously consider our humble request it wont hurt if they surprised Muslims or Pakistani with a customized doodle, I assure you it wont hurt a fly, but only will go to uplift the morals of a nation and indirectly develop a level of trust and understanding with people on this side of the border.
Credit for pointing out this anomaly goes out to ProPakistani